1) Crunching Leaves: The world is full of color – choose a book that had reds/oranges/yellows
on the cover.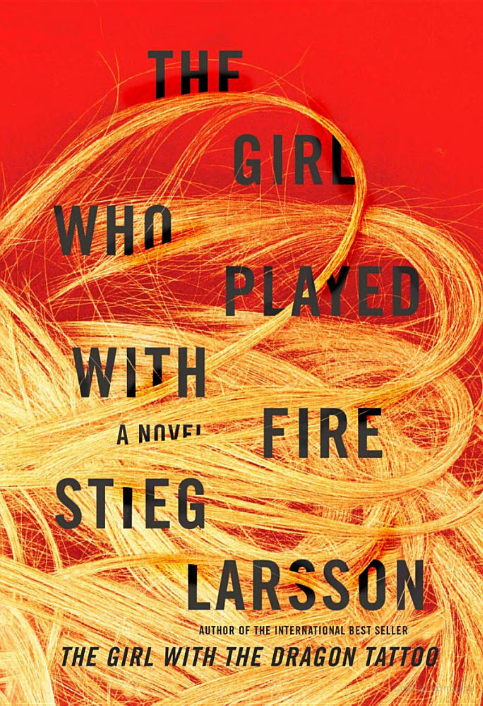 The Girl Who Played With Fire by Stieg Larsson
I absolutely adored the first two books in this series, I never got around to reading the third installment, and sen as though the series has been carried on by another author I'm definitely aiming to finish the rest early next year.
2) Cozy Sweater – It's finally cold enough to don warm cozy clothing: what book gives you the
warm fuzzies?
Ready Player One – Ernest Cline
This book just had me smiling from start to finish, such a simple but incredibly captivating read.
3) Fall Storm: The wind is howling & the rain is pounding – choose your favorite book OR
genre that you like to read on a stormy day
ALL THE FANTASY!!!
4) Cool Crisp Air: What's the coolest character you'd want to trade places with?
Allan Karlsson might be 100 years old but the fictional story of his life is SO COOL! I'd 100% trade places with him for a day.
5) Hot Apple Cider: What under hyped book do you want to see become the next biggest,
hottest thing?
Sorry to double up but I just don't meet or hear enough from other people who have read this book, maybe I'm just being oblivious, but this is honestly one of the best books I have ever read. It is so fun and action packed! Everyone should experience the life of Allen Karlsson at least once.
6) Coat, Scarves, and Mittens – The weather has turned cold & it's time to cover up – What's
the most embarrassing book cover you own that you like to keep hidden in public?
I won this copy of See Me by Nicholas Sparks from a give away on twitter and although I'm interested in reading it because I've never read any of Sparks' work, this cover just makes me cringe so much.
7) Pumpkin Spice: What's your favorite Fall time comforts food/foods?
I love hot chocolate (and all hot drinks pretty much), a nice chunky vegetable soup, and a hearty, thick beef pie to keep away the chill.
*Disclaimer – I have never purchased or consumed anything with 'pumpkin spice' in its name*