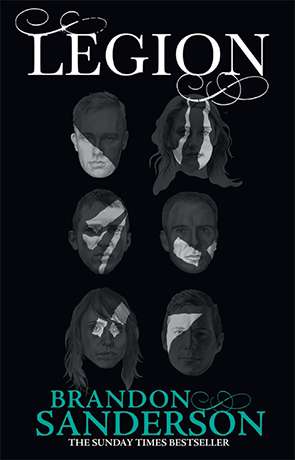 GoodReads Rating – 4 Stars
I came about this book (or novella) purely by accident. I was visiting the main library in the centre of town and I stumbled across it in the fantasy section (fantasy books being inventively singled out by the librarians cello-taping a small picture of a unicorn on the bottom of the spine). I have been meaning to get some of Sanderson's work, specifically the Mistborn trilogy, but this is the only one of his books they had, and I decided that before I'd dedicate myself to a trilogy (whilst trying to get through The Song of Ice and Fire series) I'd ease myself into his work with this short story (the hardback edition from the library only has 68 pages).
Let me start off by saying how ridiculously detailed this story is. It only took me about an hour to read in total but I got so much out of it that I could have been reading for hours and hours. The detail and the suspense really made the book feel like it was a lot longer than it actually was. Sanderson manages to take us from a mansion in America and transport us to Jerusalem and back again all in 68 pages.
I loved the idea behind this story, which is basically the main character, Stephen Leeds, undertaking the case of a missing camera, which would collapse society and devastate the world if used in the wrong hands. Stephen is helped by various, very unique sidekicks (I'll leave it at that) and under goes the perilous journey to capture this camera and discover the whereabouts of its inventor.
The one thing that put me off a little bit is the focus on religion. I'm not a very big fan of religion in fiction, and I felt a little uncomfortable when it came up, but I can see past that and appreciate that it is a very integral part of the narrative and helps the reader understand why what must happen, must happen.
I loved Sanderson's writing, and this was definitely a good starting block for my ventures into his work. I think that Legion is a series or there have been other books written with the same protagonist? I might be wrong but I hope so because I would love to read more as Stephen Leeds is an absolutely fascinating character and could be the basis of a wonderful full length novel or series. I look forward to reading more Brandon Sanderson books, and if anyone would like to suggest any of his work please feel free to comment down below.